Browse Our Window & Door Categories
Shop Our Best-Selling Truth Hardware Parts
Edmonton Window & Door Repair, Replacement & Installation Services
Since 1985, Reflect Window & Door has been one of the largest suppliers of commercial and residential glass, mirrors, doors, and hardware in Edmonton and surrounding areas. Our experts can help you find exactly what you need.
VIEW ALL SERVICES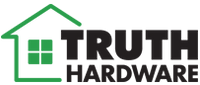 Our wide selection of Truth Hardware and replacement parts allows you to easily replace almost any broken or worn out window or door part
Truth Hardware produces a full range of hinges, handles, parts, accessories, and hardware for windows, sliding doors and more. Reflect Window and Door gives you access to all these wonderful products.
Commercial & Residential Window Parts & Door Hardware
Our experts can help, just click the button and provide us with some information and/or a photo of the part you are looking for
Find My part